The music industry is such bullshyt!
Approx. First Week Sales
(taken from
SOHH.com
)
#1
Danity Kane
- 215,733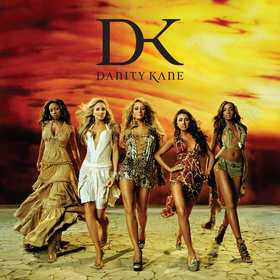 #2 Outkast - 191.373 (sorry Ms. Jackson)
#6 Paris Hilton - 76,091
#8 Kelis - 61,732
At first this was shocking. Then it was sad. Now it's hilarious! Let's put this in perspective...A group that has gotten MTV exposure for about a year and a half and shown no real signs of being DOPE (just cute/sexy/hot/whatever)...Has outsold the greatest hip-hop group of all time! WTF? LMAO! I just think it's pretty ironic how the music industry (when it comes to hip-hop and R&B) is all about exposure, promotion, affiliation, etc. and not really about talent or creativity.
The MTV exposure most definitely drove Danity Kane's stock up. But why did it work this time for Puff Diddy? This didn't work for the first "BAND", Da Band. I guess Puffy learned from that situation and approached this one a bit differently. For the record, in no way am I shytting on Danity Kane. I like their single "Showstopper". But I don't think that single should have been enough to get them more sales than Kast though. Outkast is the most proven group in hip-hop. Period! There's no way that they should have been outsold by Danity Kane considering their history, their fanbase, the movie that coincides with the album and all the publicity surrounding that. It's hard to believe.
I guess what people are saying is true...
It's not about the music or the creativity anymore. It's about the media and the marketing and the exposure
. The fact that Paris Hilton even shows up in the top 50 should tell us what's really going on. I haven't bought the last 3 Outkast albums. I'm more of a fan of their earlier work(s). But I respect their willingness to take risks and do something that other people/groups are afraid to do. But it appears (from these sales numbers) that people don't want anything different, they want the same ole' same ole'. What's
REALLY
different about Danity Kane from other girl groups? What happened to the
other
girl group Diddy had (I can't even remember the name)? The flavor of the moment *appears* to be Danity Kane. But I hope those girls realize that as soon as those sales numbers drop next week (and Dro or Kast take the #1 spot), it might all be downhill from there. And after their second single comes out - if it flops - it might be all downhill from there. You see what happened to the last girl group on Bad Boy...But for now, congrats and enjoy!